Are you tired of the same old fashion trends? Looking to inject some edge and individuality into your wardrobe? Then it's time to check out Acubi fashion! This unique trend combines Minimalism, Y2K, and Subversive Basics elements to create a simple and playful look that's taking the fashion world by storm!
But what exactly is Acubi fashion, and how can you incorporate it into your own style? In this article, we'll dive into the cultural origins of Acubi and share some popular outfit ideas to help you rock this exciting trend.
What is Acubi Fashion? What is Acubi Meaning?
The term "Acubi" is actually an English translation of from the Korean language 아쿠비, which is a cute makeup word.
Acubi fashion is a style that originated from the Korean brand Acubi Club 아쿠비클럽. It is a unique fashion trend that combines elements of Minimalism, Y2K Fashion, and Subversive Basics to create a neutral and simple look.
Minimalism vs. Acubi Fashion
Minimalism has no limitations on color schemes, while Acubi limits the colors to neutrals and muted tones.
Acubi includes baggy pieces, baby tees, and simple alternative wear, while minimalism often features more structured and tailored pieces.
Although both styles value comfort, Acubi club fashion is more relaxed and laid-back in its approach to fashion, while minimalism can sometimes be seen as more serious and formal.
Y2K Fashion vs. Acubi Fashion
While

Y2K

(also named "Cyber Fairy Grunge") tends to be more colorful and chaotic, Acubi is often more minimalist and mature.
Y2K fashion often features bulky accessories, ripped tights, and graphic tees, while Acubi focuses on simpler garments like solid color tees and crop tops.
Cyber Fairy Grunge often incorporates neon and brighter colors. On the other hand, the Acubi style sticks to a more muted and neutral color palette.
Subversive Basics vs. Acubi Fashion
Subversive Basics

is more avant-garde, breaking fashion conventions and pushing boundaries. However, Acubi's style focuses more on blending different aesthetics and creating a casual daily look.
Subversive Basics can be seen as more avant-garde and high-fashion, while Acubi is more accessible and wearable for everyday use.
Even though both styles incorporate layering, Subversive Basics tends to do so more experimentally and unpredictably, while Acubi takes a simpler approach.
Why is Acubi Fashion Popular?
Acubi fashion's popularity in Korea can be attributed to various cultural, social, and fashion trends.
In recent years, there has been a growing emphasis on modesty and understated elegance in Korean fashion. The Korean trend shifted away from the loud and flashy styles that were popular in the past. Acubi's muted and neutral tones align with this trend, making it popular for those who value modesty and maturity in their appearance.
In Korean culture, there is a strong emphasis on collective harmony and group identity. Acubi fashion's simple and unassuming style allows individuals to express themselves while also fitting into the larger social fabric. The Acubi Club provides a platform for individuals to connect with like-minded people and express their fashion sense while maintaining social harmony.
Finally, the rise of social media and online shopping has contributed to the popularity of Acubi in Korea. The convenience of online shopping has made it easier for individuals to access and purchase Acubi-styled clothing. Moreover, social media provides a space for people to showcase their Acubi outfits and gain inspiration from others.
In summary, the popularity of Acubi fashion in Korea is a result of fashion trends, cultural values, and social influences. Its muted and neutral tones, emphasis on modesty and understated elegance, and ability to fit into the larger social fabric make it a popular choice for fashionistas in Korea.
Acubi Styled Outfits on Amazon and Etsy
Floerns Women's Tie Front Long Sleeve Crop Top
Made from 100% acrylic, this cozy crop top is not only imported but also sooo soft and comfy that you'll wanna live in it 24/7! With its friendly V neckline, open front, and knotted, split hem, it's like your favorite sweater got a stylish makeover. Plus, it's got some stretch to it, so you won't feel trapped like a burrito.
These beanies are the cat's pajamas, featuring cat ears, pins, pompoms, and a crochet striped design. With a fairy grunge vibe, these Acubi fashion knit cat beanies are purr-fect for adding some feline flair to your wardrobe during winter, fall, or even all year round!
Aelfric Eden Unisex Summer T-shirt
Are you on the lookout for a vintage tee that'll make you stand out from the crowd? Acubi Fashion has got you covered with their 100% cotton Vintage Oversized Graphic Tees for both men and women!
These super soft, comfy, lightweight, and breathable tees are the bee's knees! With their stretchy, elastic fabric, you'll feel like a million bucks all day long.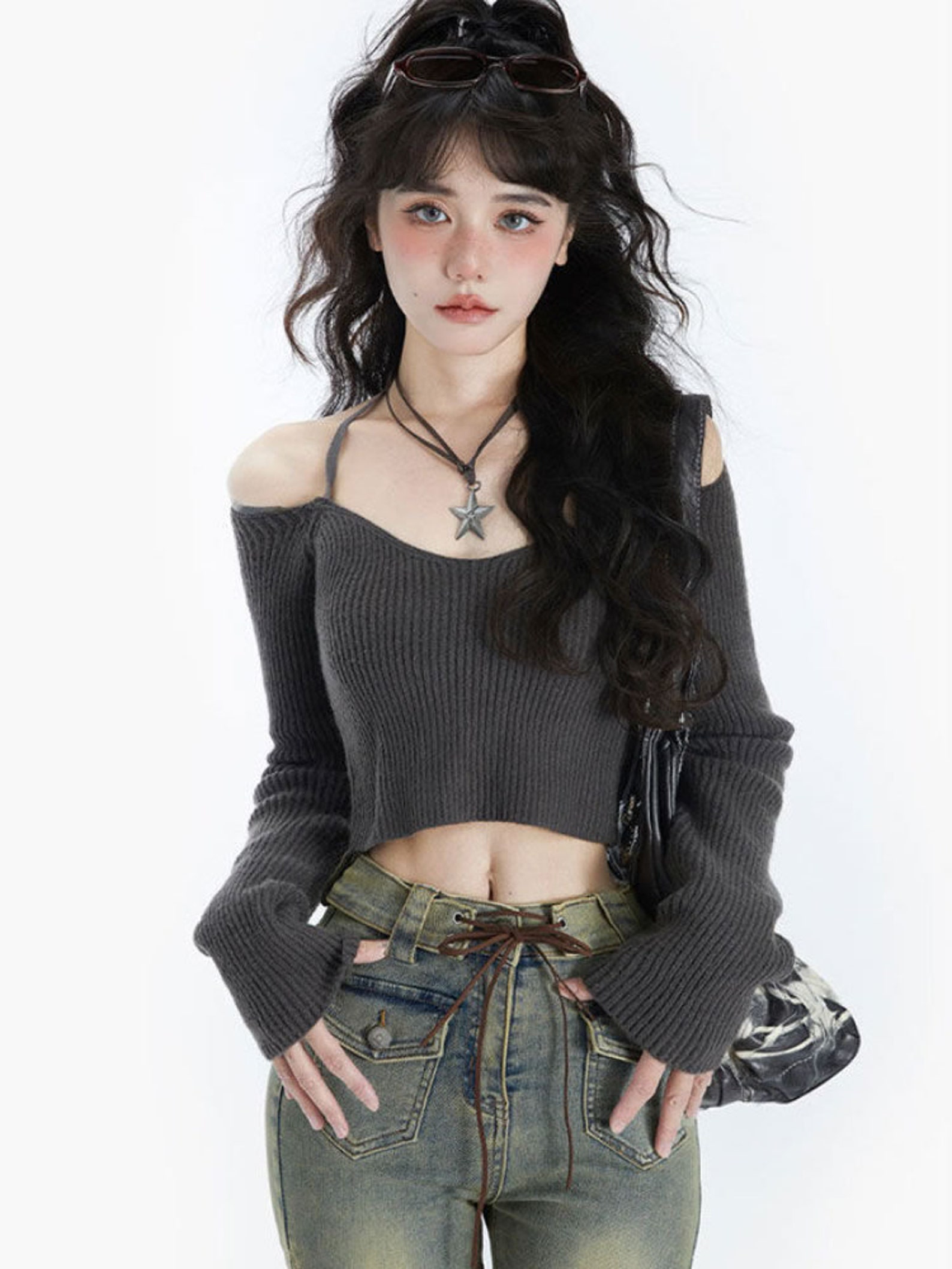 Acubi Slim Cropped Sweater
This Acubi Fashion cropped sweater features a flattering V-neck, aesthetics long sleeves, and gyaru grunge vibes that'll make you feel like you just stepped off the runway. With one color and a variety of sizes, there's something for everyone. You'll never go out of style with this trendy piece!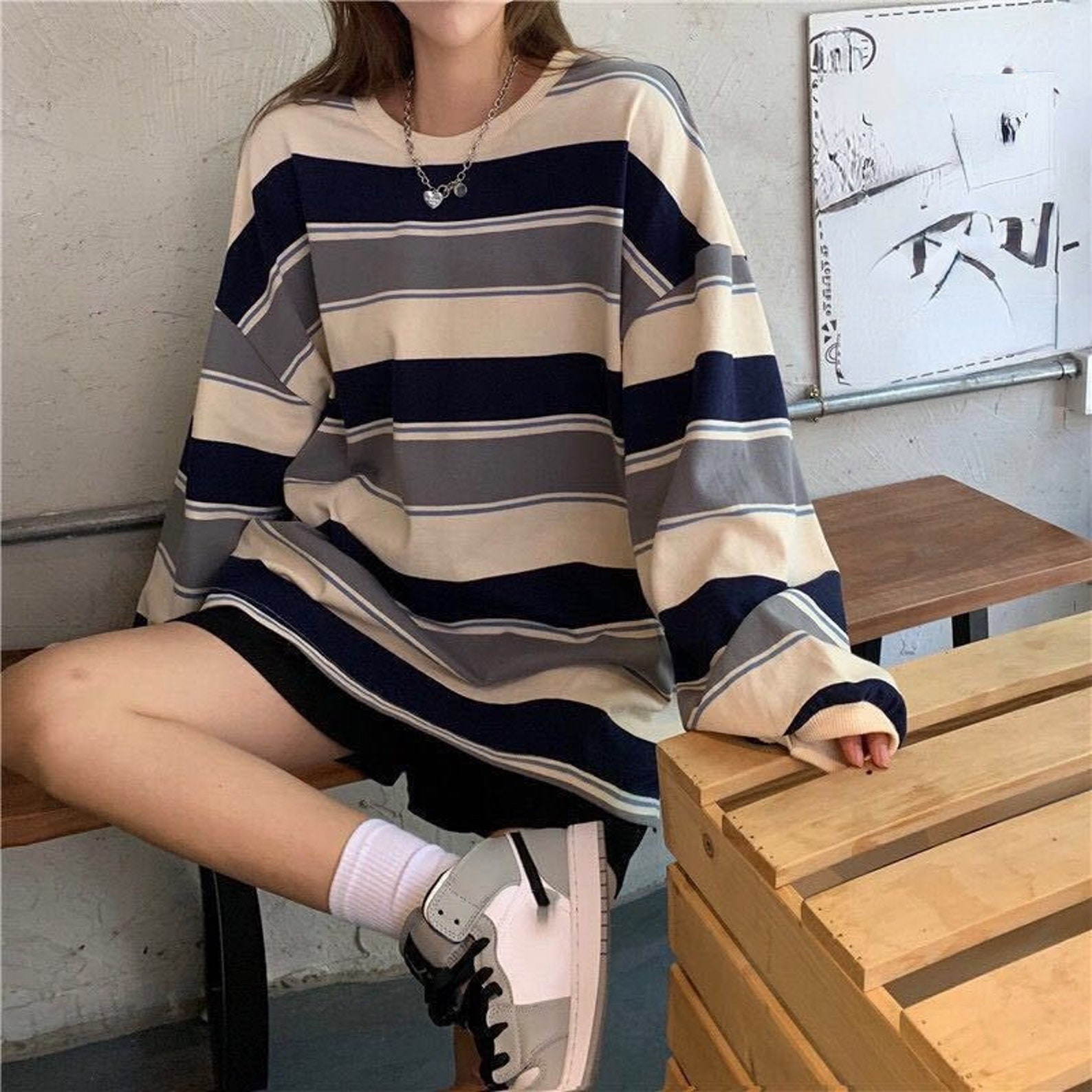 Striped O-Neck Long Sleeve T-Shirt
Handmade with tender lovin' care, this T-shirt is crafted from a cozy combo of cotton and polyester. The result? A breathable, soft, and skin-friendly masterpiece that boasts a gorgeous aesthetic inspired by Korean and Japanese streetwear!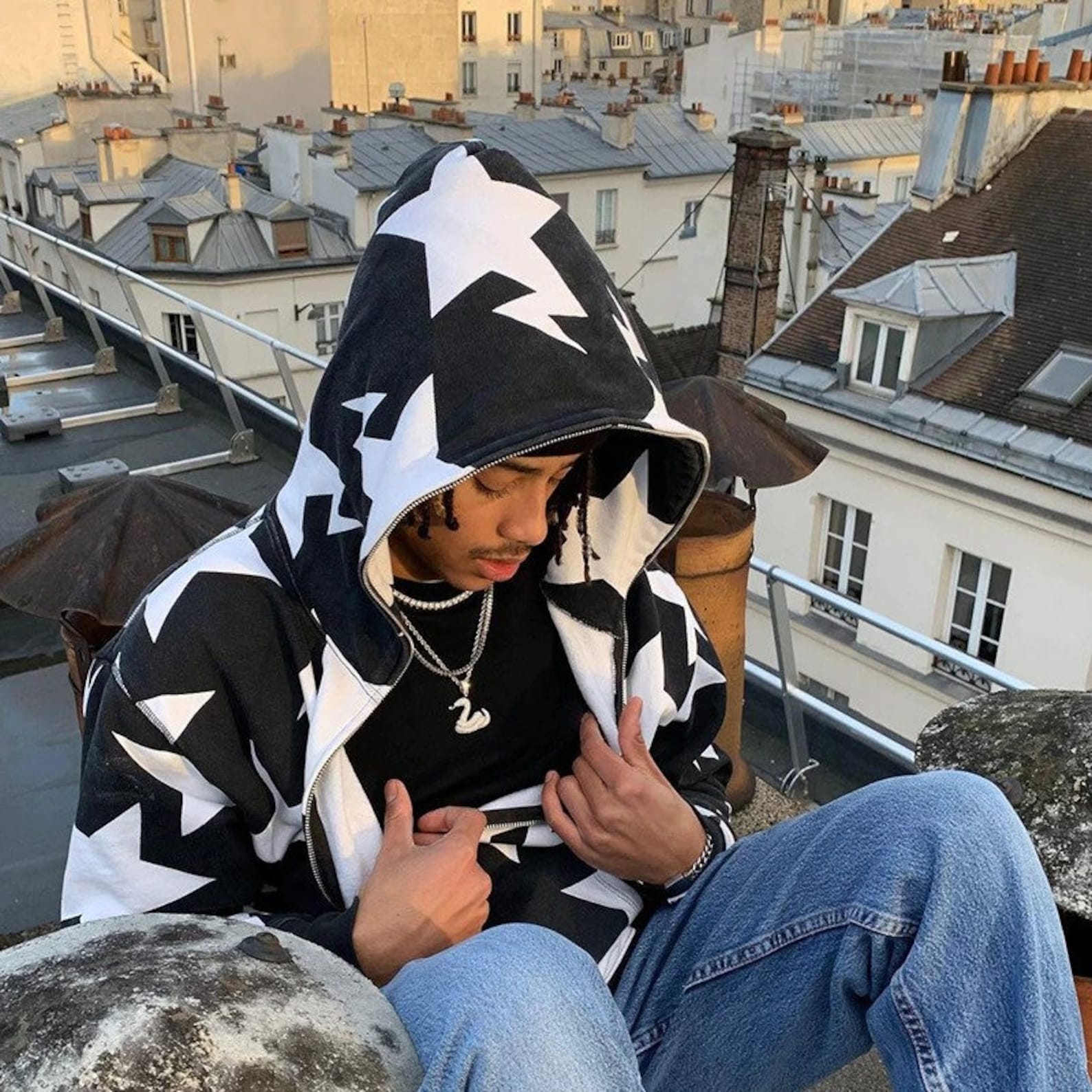 This Y2K and Acubi sweatshirt is made of cozy polyester, perfect for keeping you warm and toasty during those chilly nights. With its casual style, geometric star pattern, and fairycore grunge vibes, you'll be the shining star of any occasion.
In conclusion, Acubi fashion has taken the world by storm with its laid-back and comfortable aesthetic that still manages to look modest and stylish.
The unique style gained popularity in Korea because of the new change in fashion trends, the Korean cultural group identity, and the improvement of social media.
The neutral and muted colors, relaxed fits, and versatile pieces make Acubi club fashion perfect for everyday wear and performances.