Picture this: you're strolling through a lush, green meadow, the sun casting a warm glow on your vintage cottagecore outfit. As you take in the pastoral scenery, you can't help but think of the enchanting worlds brought to life by Studio Ghibli's iconic films. Well, that's the realm of the Asian cottagecore art and outfits. From dreamy fashion to captivating illustrations, we're diving headfirst into the rabbit hole of this blossoming trend!
Cottagecore is an aesthetic movement and subculture that romanticizes rural life, making it the perfect antidote to the hustle and bustle of our modern world. It emerged in the late 2010s and gained popularity on social media platforms like Tumblr, Instagram, and TikTok.
In the charming universe, think homemade jams and picnics with embroidered tablecloths. With its roots firmly planted in nostalgia, sustainability, and a love for all things natural, cottagecore is like a warm hug from Mother Nature herself. It's the ultimate "stop and smell the roses" mantra brought to life in fashion, art, and everyday living.
The Asian Cottagecore Aesthetics
A. The Origins of Asian Cottagecore
Asian cottagecore, as a distinct aesthetic, began to take shape around the mid-2010s. It blends the romantic and nostalgic elements of the cottage with traditional Asian designs, art, and fashion. A growing interest inspired this unique fusion in reconnecting with nature, celebrating heritage, and embracing a slower, more mindful lifestyle.
Mori Kei, a fashion trend that originated in Japan, can be seen as a version of Asian Cottagecore aesthetics.
B. Studio Ghibli's Impact on Asian Cottagecore Art
Since its inception in 1985, Studio Ghibli has significantly shaped the Asian cottagecore aesthetic. With their enchanting visuals and heartwarming stories, these beloved animated films have left an indelible mark on the cottagecore art scene. Ghibli's idyllic landscapes and intimate portrayals of rural life have inspired countless artists to create their own whimsical, nature-infused masterpieces, paving the way for a whole new generation of cottagecore enthusiasts in the late 2010s and early 2020s.
C. The Role of Social Media in Popularizing Asian Cottagecore
In the age of Instagram and TikTok, it's no surprise that Asian cottagecore has been stealing hearts (and double-taps) left and right. The picturesque scenes and dreamy fashion make it the ultimate aesthetic for anyone looking to add a splash of enchantment to their feed. From enchanting Asian cottagecore outfits to serene art drawings that look plucked straight from a Ghibli film, the allure of Asian cottagecore has captured millions of hearts.
Now that we've explored the origins of Asian cottagecore and its history, let's dive into the mesmerizing art world that embodies this aesthetic.
Studio Ghibli's enchanting movies have been casting their spell on audiences for decades, serving as the ultimate inspiration for the Asian cottagecore art movement. Films like "My Neighbor Totoro," "Kiki's Delivery Service," and "Spirited Away" have captured the hearts of viewers with their idyllic landscapes, whimsical characters, and heartwarming stories. Their artworks are the perfect muse for artists seeking a touch of magic and nostalgia.
Studio Ghibli's paintings
Yuzo Komori, a Japanese painter known for his exquisite watercolor landscape paintings, graduated from Kobe University and sadly passed away on July 5, 2009. His art, characterized by a fresh and timeless style, beautifully combines intricate pen lines with delicate, muted colors. Komori's work captures the essence of a soft heart that endures despite the rough, hard exterior of everyday life.
Oamul Lu, born in 1988, is a talented Chinese independent illustrator with five published books under his belt. Oamul's illustrations are filled with bold, dreamy colors and exhibit a childlike sense of wonder and imagination. His art also showcases a stubborn refusal to be confined by conventional composition and brushwork. All these elements make Oamul Lu's work a delightful journey through the cottagecore aesthetic.
Asian Cottagecore Fashion
As we meander away from the captivating universe of Asian cottagecore art, let's weave our way into the fashion realm. Ready to embrace the delightful Asian cottagecore outfits in reality? Let's twirl right into it!
A. Key Elements of Asian Cottagecore Fashion
Natural materials: One of the hallmarks of Asian cottagecore fashion is its focus on using natural, eco-friendly materials like cotton, linen, and silk. These fabrics give the outfits a soft, comfortable feel and showcase the close connection between cottagecore and nature.
Loose-fitting silhouettes: To truly capture the relaxed and carefree spirit of cottagecore, Asian-inspired outfits often feature loose, flowing silhouettes. They provide both comfort and an effortless sense of style. Think billowy sleeves, flowing skirts, and oversized blouses that allow for ample frolicking in the meadows.
Traditional Asian clothing styles: The fusion of East and West is evident in Asian cottagecore fashion, where traditional garments like hanbok,

kimono

, and

qipao

are re-built with a cottagecore twist. These unique pieces blend cultural heritage with modern-day whimsy, creating a look that celebrates the best of both worlds.
B. Asian Cottagecore Fashion Examples / Wallpapers
C. Popular Asian Cottagecore Outfits Brands
Founded in Japan, Lily Brown is known for its enchanting mix of vintage charm and feminine flair. With clothing that seems to have stepped right out of a storybook, this brand offers pieces that are perfect for cottagecore enthusiasts. Delicate lace details and soft colors abound, making Lily Brown a go-to destination for fashionistas looking to add a sprinkle of magic to their wardrobe.
Another gem from Japan, ehka sopo prides itself on offering simple, relaxed, and timeless designs with a keen focus on natural materials and subtle colors. With clothing that features loose, comfortable silhouettes, this brand is perfect for those who want to embrace the cottagecore aesthetic while maintaining a minimalist style.
Thursday Island is a Korean brand that offers a delightful blend of modern and vintage styles. While not exclusively cottagecore, their collections often feature nature-inspired motifs, delicate lace accents, and flowy silhouettes that are perfect for those who appreciate the serenity and simplicity of cottagecore aesthetics. It's as if Thursday Island has plucked the essence of a secret garden and woven it into their creations, inviting you to lose yourself in a world of fashion fantasy.
Magic Things on Etsy and Amazon
Prom Dresses for Women Puffy Sleeve Flower Embroidery
This stunner of a dress is made from high-quality lace and an elastic lining that'll make you feel like you're floating on cloud nine. With its classic V-neck, A-line silhouette, and tea-length cut, you'll be the belle of any ball. And don't even get me started on that lace-up back and built-in bra – talk about convenience!
Every one of them is adorable!! They are made from ultra-plush microfiber that feels like a dream come true. And they'll keep their shapes even after countless cuddle sessions.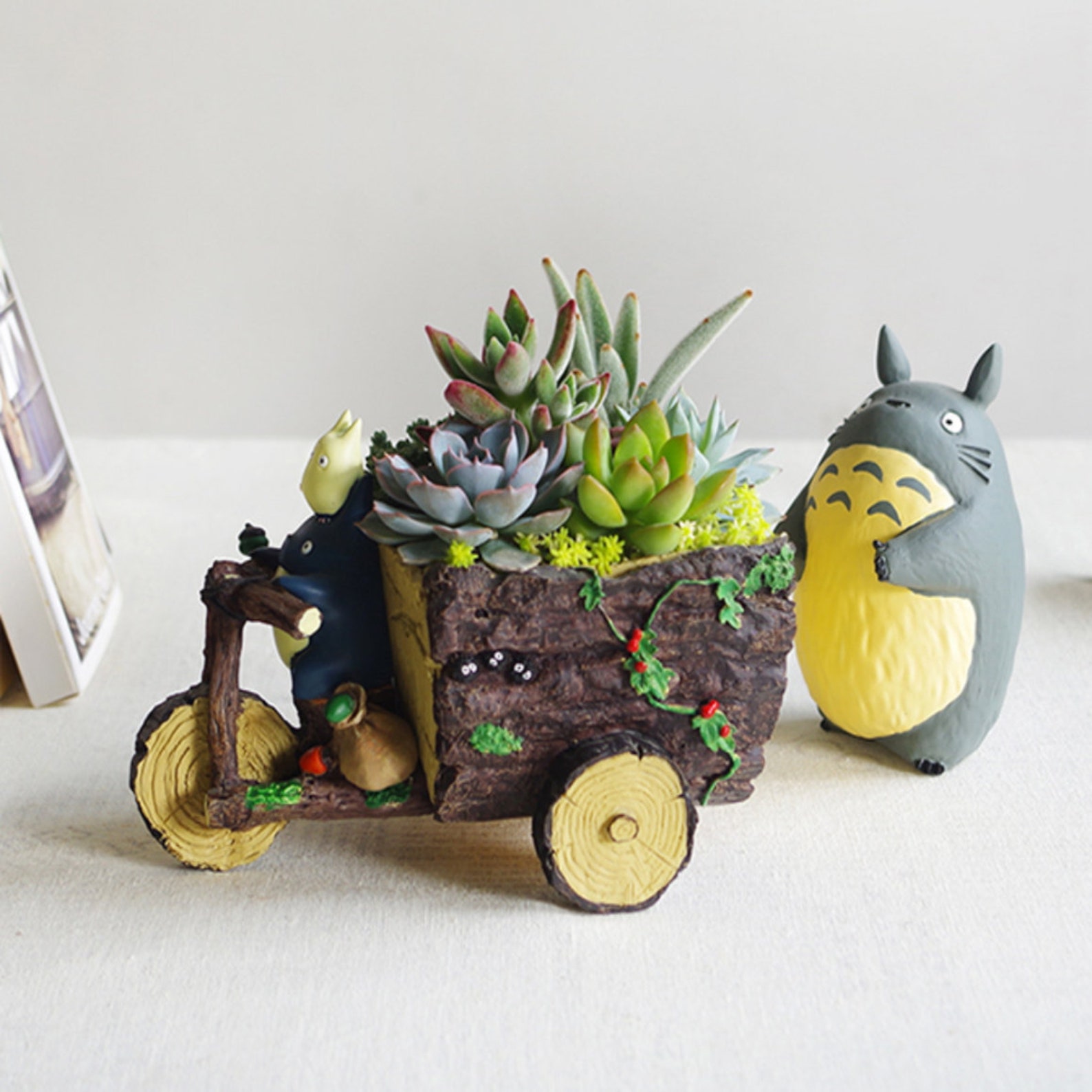 Ghibli Totoro Planter Garden succulent Pot
Have you been searching for a whimsical and unique way to show off your love for all things Totoro and cottagecore? With this medium-sized cute pot, you'll have plenty of room for your succulents to flourish!
Worried about shipping mishaps? Don't sweat it! Insurance is included, so you'll be reimbursed if your pot arrives damaged. Plus, each pot comes with free miniatures (score!) – but act fast, 'cause they're in limited supply.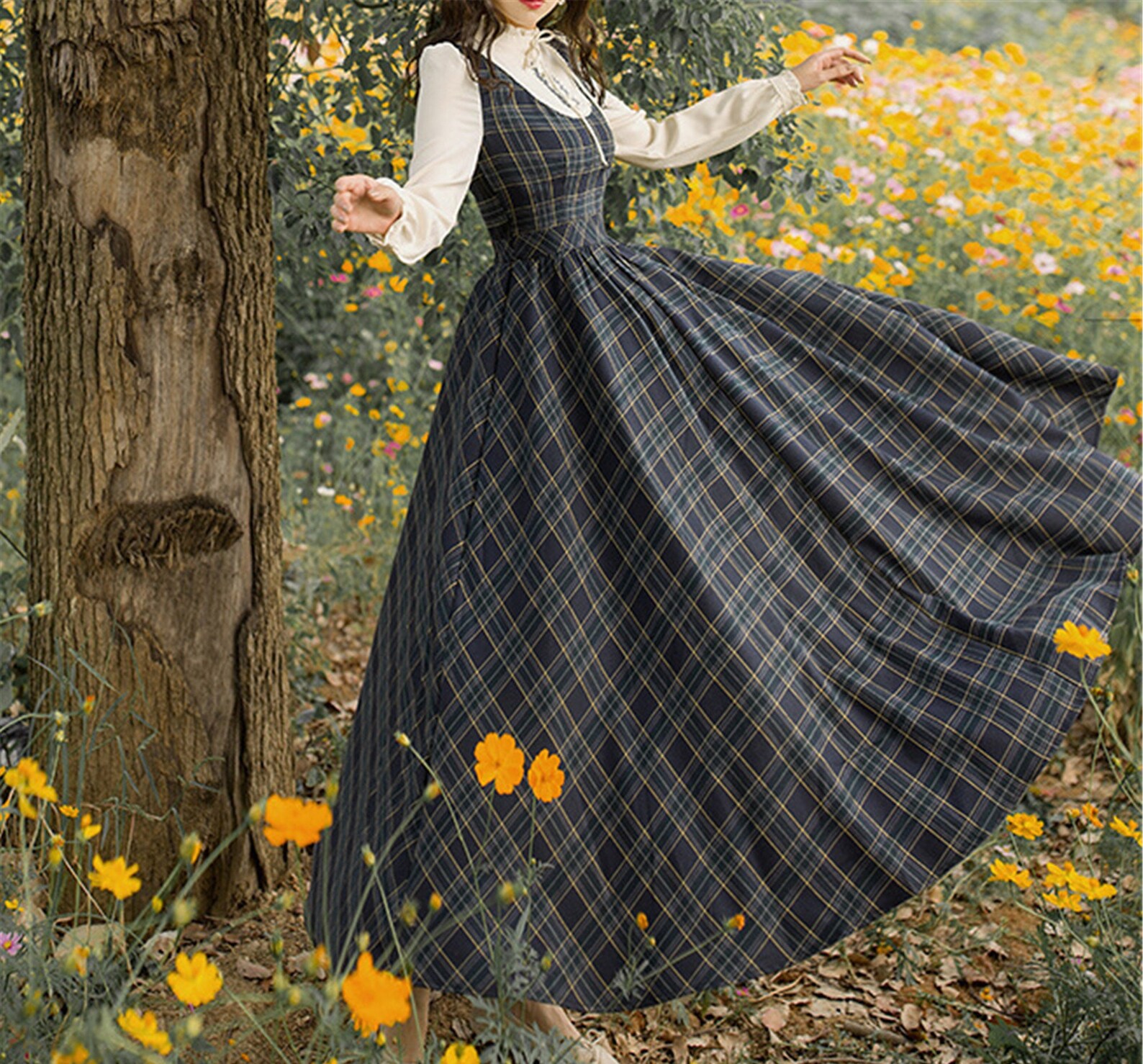 This Autumn Cottagecore Dress delightfully combines the best of Victorian elegance, dark academia vibes, and the enchanting essence of a prairie fairy. This vintage plaid dress is a total game-changer, and you'll be turning heads everywhere you go!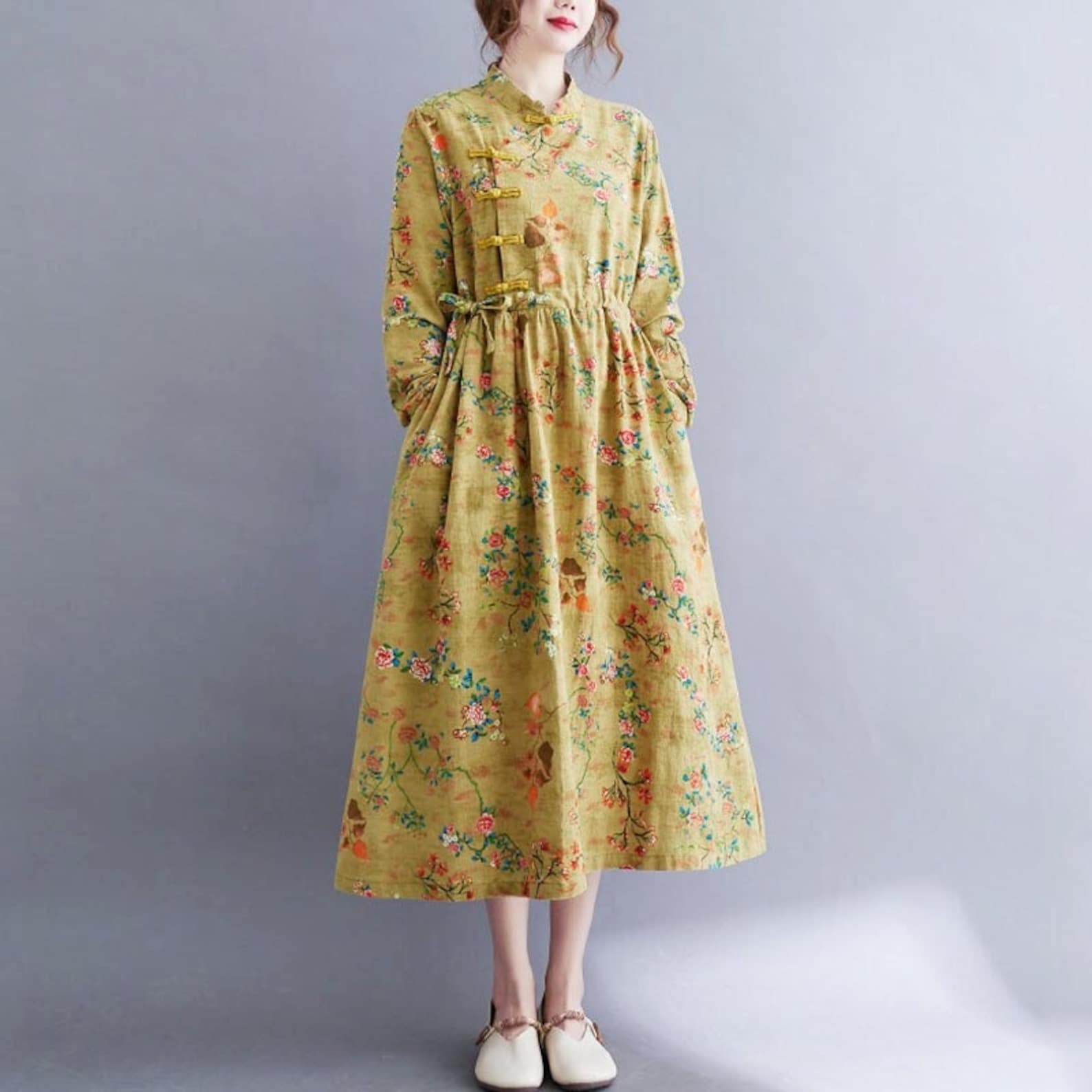 Cotton Linen Drawstring Dress
This dress boasts a combo of cotton and linen, making it super comfy and breathable. Featuring long sleeves, disc buttons, and a swing skirt, it's got that improved Chinese Cheongsam print to give you a little something extra.
Now, it's time to say goodbye! As we close the chapter on our expedition through the world of Asian cottagecore, it's essential to remember the core elements. The alluring beauty of nature, the charm of simplicity, and the warmth of nostalgia are the pillars that define this aesthetic.
As you incorporate cottagecore into your life, allow yourself to be inspired by the fusion of traditional Asian art and contemporary fashion. Embrace the tranquility of nature, cherishing each moment as you step away from the hustle and bustle of city life.
If you want to learn more about Asian aesthetics, welcome to our "Fashion Ideas" and "Design Knowledge" channels. Feel free to leave a comment if you have any questions or ideas about fashion ~ We are always here to exchange brilliant thoughts!