Get ready to enter the world where fashion collides with dreamscapes, where whimsy meets style, and where reality takes a backseat. Welcome to the land of dreamcore aesthetic—a rising star in the fashion and cultural universe that's making a name for itself!
What is Dreamcore Aesthetic
The dreamcore aesthetic is a fascinating fusion of surrealism, nostalgia, and fantasy that transports you into a realm where dreams and reality effortlessly intertwine. With its soft, hazy color palettes, ethereal lighting, and whimsical motifs, dreamcore is tickling our imaginations and leaving us craving more.
You can find dreamcore-inspired creations in various corners of the creative world. Take a stroll through the surreal landscapes of digital artist Alexandra Chertulova (aka Rayda Ealvay) as she masterfully weaves together nostalgic elements and fantastical compositions. Or marvel at the mind-bending illusions of photographer Kyle Thompson, whose self-portraits plunge us into a dreamy universe where the bizarre and the beautiful hold hands.
Dreamcore Aesthetic Images
Origins and Elements of Dreamcore Aesthetic
The dreamcore aesthetic owes a tip of the hat to the Surrealism movement, which took the world by storm in the early 20th century. With the likes of Salvador Dalí and René Magritte stirring the pot of imagination, the surrealists blurred the lines between dreams and reality, inspiring the dreamcore movement to take its first baby steps.
Vintage Inspirations and Nostalgic Elements
They say everything old is new again, and dreamcore is no exception. With a sprinkle of vintage charm, dreamcore takes us on a nostalgic trip down memory lane, conjuring up images of old photographs, retro fashion, and bygone eras. It's like your grandma's attic collided with a dreamworld, and we're totally digging it!
The Power of Dreams and the Subconscious
Dreamcore wouldn't be dreamcore without our dreams. Drawing from the weird, the wonderful, and the downright wacky, dreamcore taps into the endless well of our subconscious minds. And let's face it, who doesn't love a good dream-inspired romp, where the only limit is your imagination?
Dreamcore Aesthetic in Fashion
A captivating blend of surrealism and whimsy, the dreamcore aesthetic has gradually woven its way into the fabric of the fashion world. With pioneering designers and fashion-forward brands embracing this enchanting style, dreamcore fashion promises to take us on a sartorial adventure like no other.
Among the designers leading the charge is the avant-garde virtuoso Iris van Herpen. Renowned for her innovative use of materials and 3D printing techniques, van Herpen's ethereal and otherworldly creations perfectly capture the essence of dreamcore. Besides, Simone Rocha's romantic and whimsical collections further contribute to the dreamcore fashion narrative. She showcases intricate lacework, embroidery, and voluminous silhouettes that evoke a sense of enchantment.
In addition to these trailblazing designers, brands such as Gucci and Rodarte have also dipped their toes into the dreamcore waters. Gucci's eclectic and daring designs often feature whimsical prints and otherworldly accessories, while Rodarte's ethereal and romantic creations resonate with the dreamcore aesthetic through delicate fabrics and celestial motifs.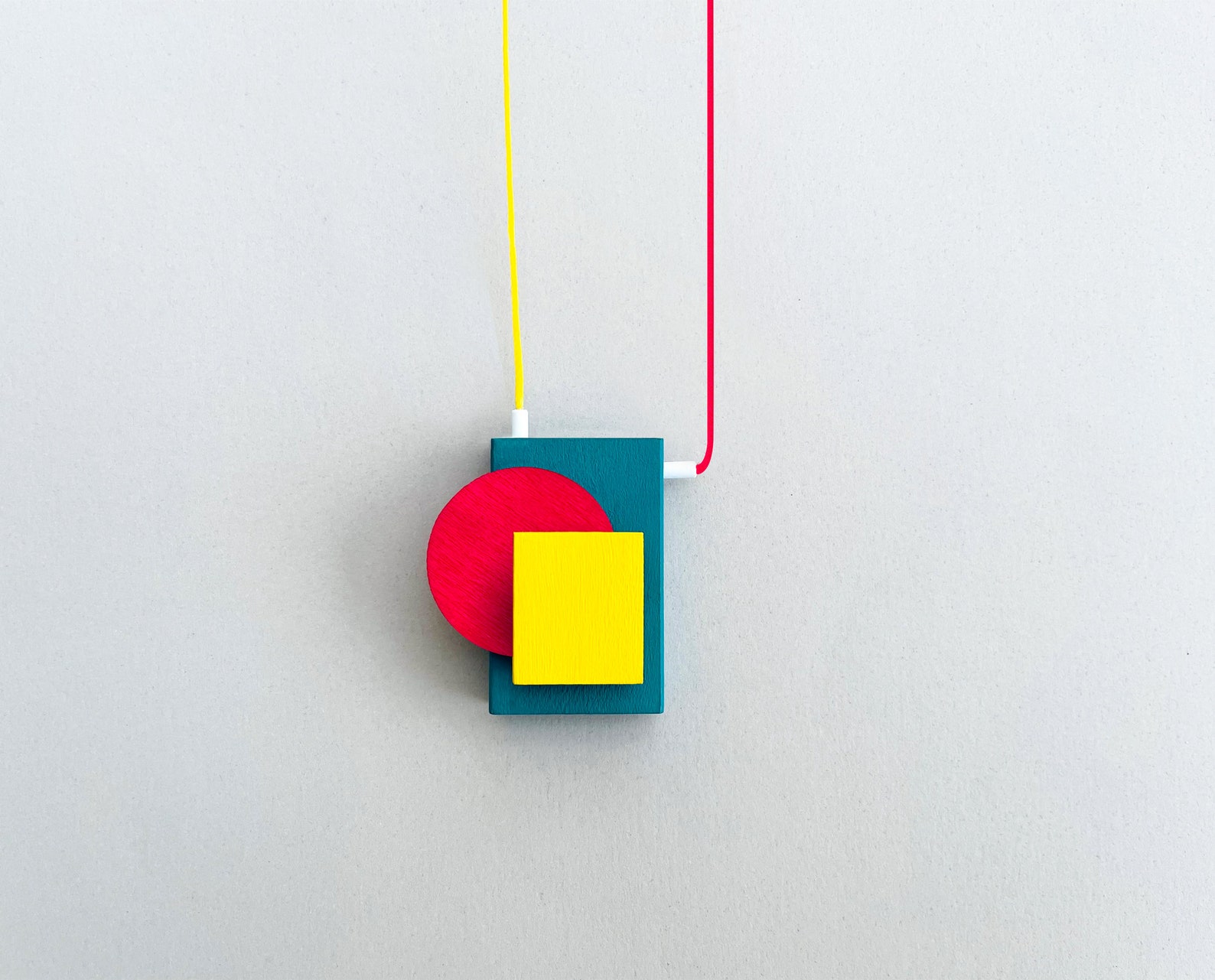 Geometric statement necklace
This adjustable necklace can be worn short or long, depending on your vibe. Feelin' fancy? Rock it short. Wanna play it cool? Go for the long look. It's perfect for everyday wear and purely handmade.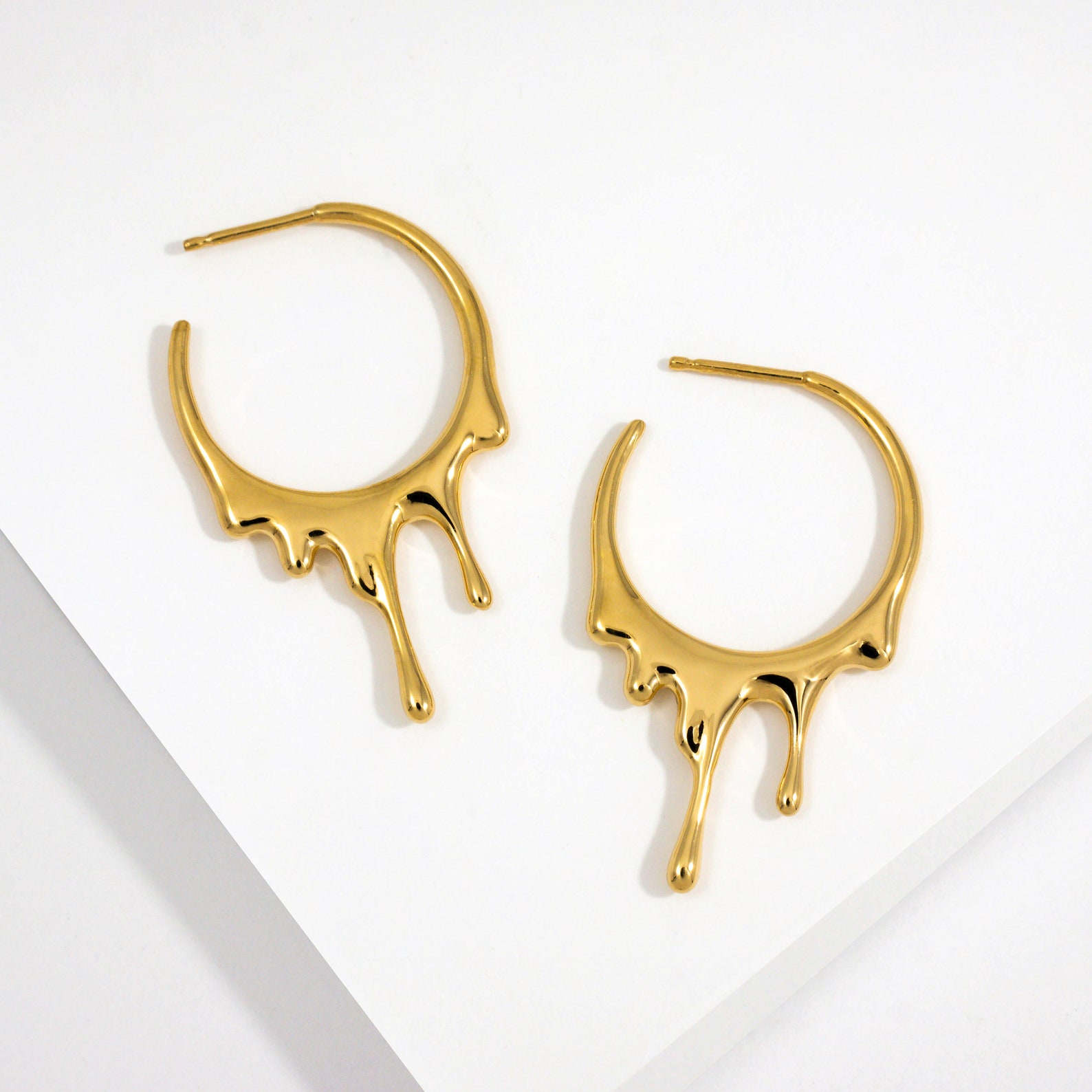 Dripping Circular S Hoop Earrings
These stunning 24k Gold Vermeil earrings are handmade, with over 90% of the metals being certified recycled gold. Talk about dreamcore with a conscience!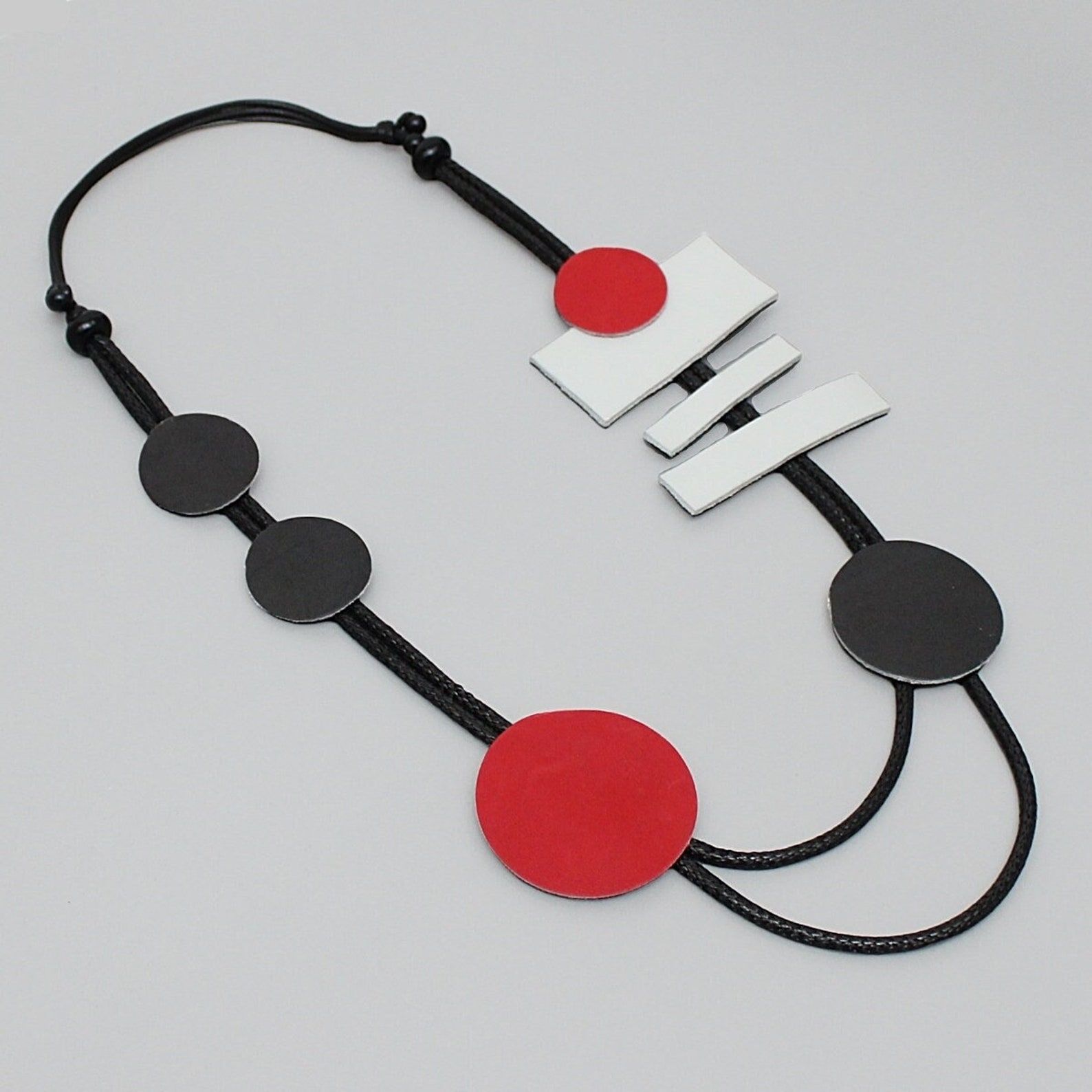 Multicolor leather statement Necklace
This art-to-wear masterpiece features geometric leather pieces in black, white, and red, hanging from an adjustable black cord. The best part? It's lightweight, so you can rock it all day without weighing you down.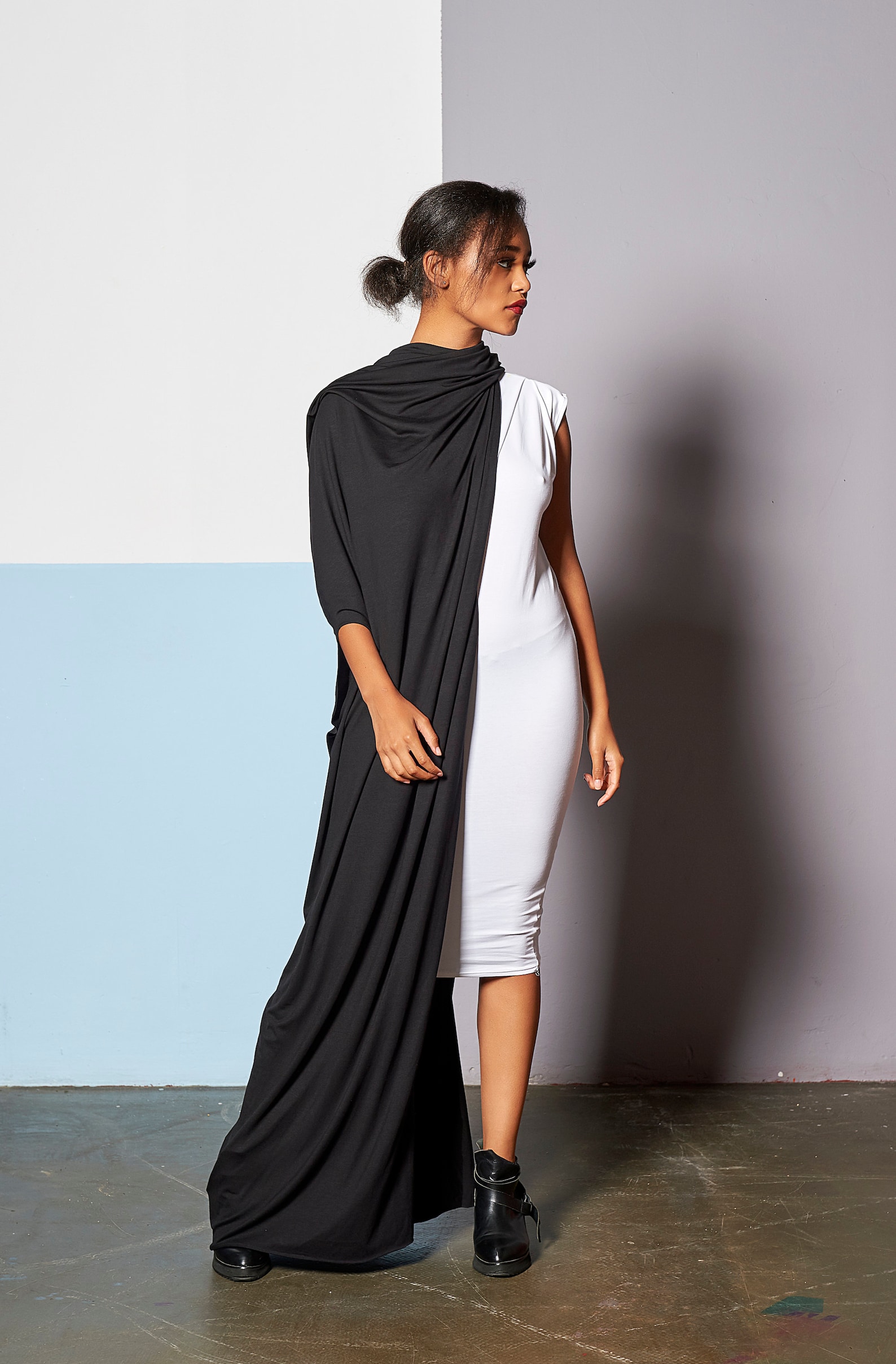 Extravagant Black and White Contrast Dress
This showstopper dress is all about duality: color, silhouette, and length. High contrast has never looked this good! This made-to-order piece is sewn just for you by Ralele, using high-quality fabrics and exceptional workmanship.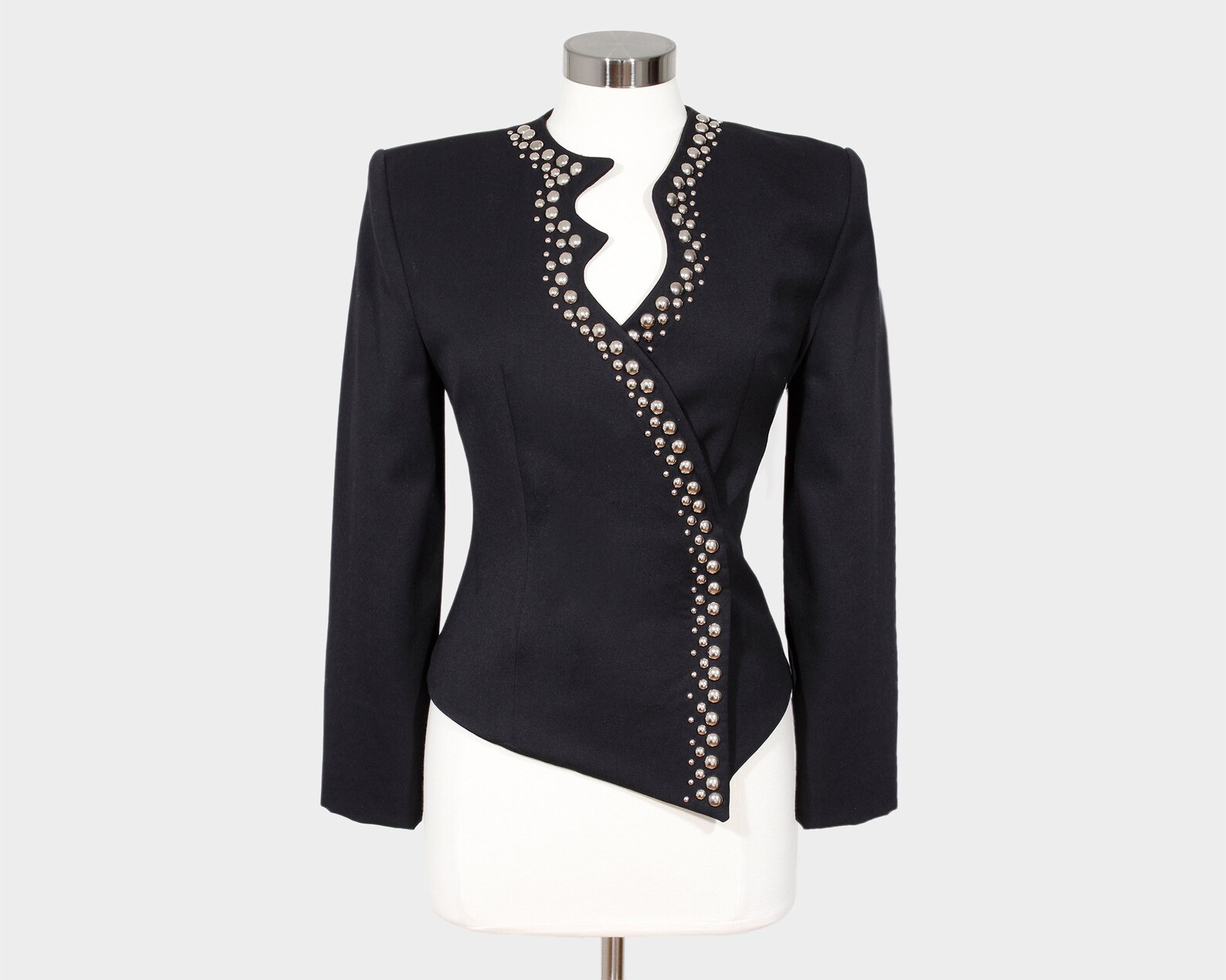 This vintage black jacket, studded with silver for that edgy touch, is perfect for any dreamcore enthusiast. Boasting a 100% wool exterior and 100% acetate lining, this size 4 US blazer is not just chic, it's comfy too!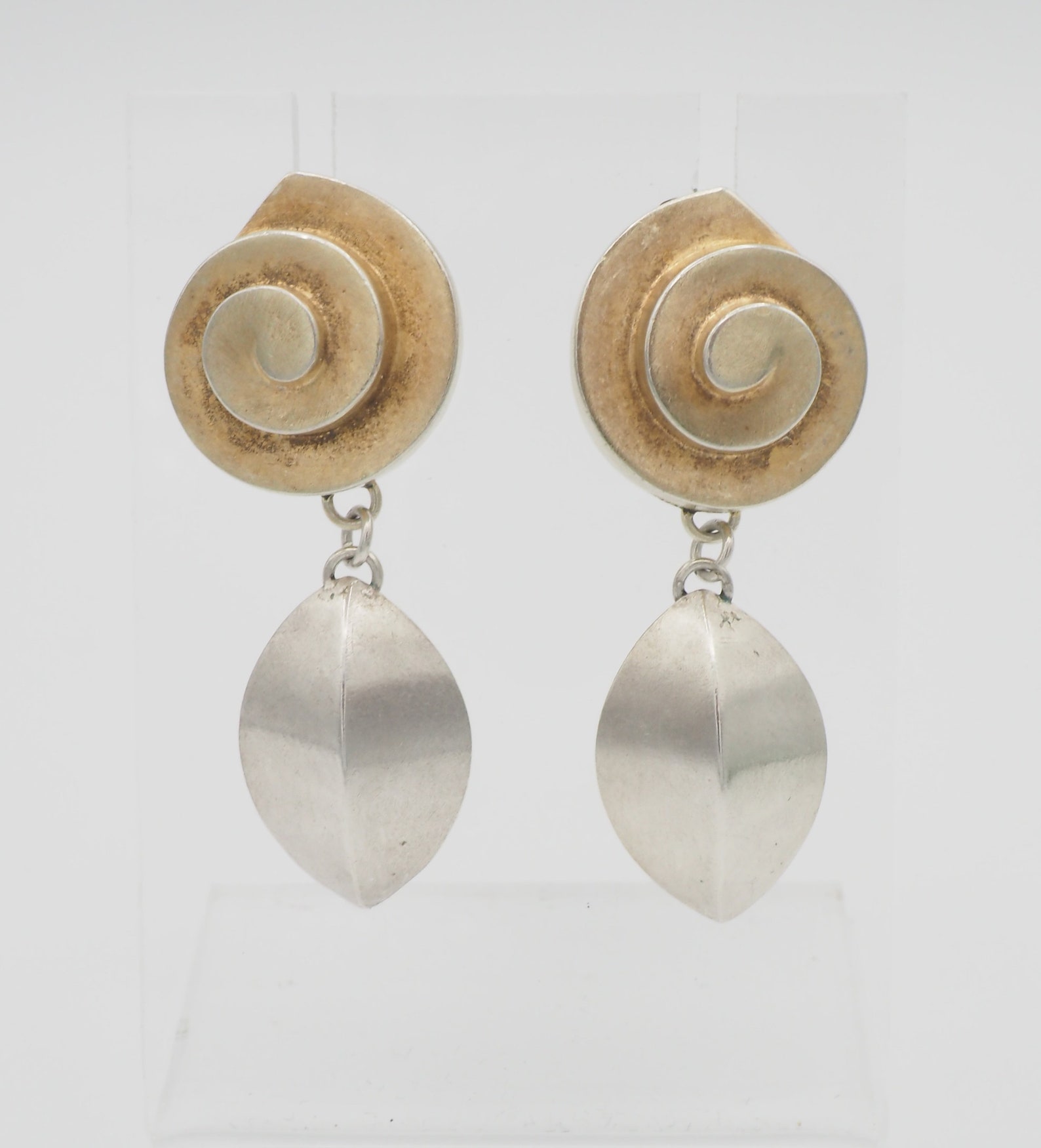 Vintage 3D Avant Garde Biomorphic Earrings
Straight from the groovy 1980s, these architectural Modern abstract stud earrings are crafted from sterling silver vermeil, boasting a unique 3D concha shape spiral design. These earrings are lightweight, comfortable to wear, and in good vintage condition.
Dreamcore's Impact on Pop Culture
The dreamcore aesthetic has woven its way into various aspects of popular culture, enchanting audiences with its ethereal and otherworldly elements. From music and movies to live events, dreamcore invites us to experience the fantastical fusion of dreams and reality.
Now let's talk film and TV. Dreamcore's been making waves with visually stunning narratives, like Guillermo del Toro's "Pan's Labyrinth," where nightmares and reality cozy up for a mind-bending experience. And who can forget David Lynch's cult classic "Twin Peaks"? It's a one-way ticket to dreamcore central! Plus, Neil Gaiman's "The Sandman" takes us on a journey through the dream realm with Morpheus, the Lord of Dreams.
Even in the world of live events and immersive experiences, the dreamcore aesthetic has made its mark. "29Rooms" by Refinery29 is an art experience that invites attendees to explore installations and interactive rooms. It's like stepping into a dreamcore dreamland filled with ethereal lighting and magical designs. Similarly, Meow Wolf's "House of Eternal Return" offers an interactive art exhibit that plunges visitors into a dream-like, otherworldly environment, encapsulating the dreamcore aesthetic.
As we bring this whirlwind journey through the dreamcore aesthetic to a close, it's clear that this enchanting fusion of dreams and reality has left an indelible mark on the worlds of fashion and culture. In the words of the iconic Salvador Dalí, "Surrealism is destructive, but it destroys only what it considers to be shackles limiting our vision." Indeed, dreamcore has broken free from convention, inviting us to explore the boundless realms of our imagination.
The future of dreamcore fashion holds a symphony of infinite possibilities, where sustainability, innovation, and cultural influence harmonize to create a dazzling dance of style and self-expression. As we navigate this ever-changing landscape, let us remember the wise words of Oscar Wilde, "To define is to limit." Embrace the fluidity and boundless creativity of dreamcore, and let it inspire you to dream beyond the stars.
So, to all the dreamers, fashionistas, and visionaries out there, keep your eyes on the horizon and your hearts open to the mesmerizing allure of the dreamcore aesthetic. As we forge ahead into a future filled with dreams and infinite inspiration, remember that, in the enchanting world of dreamcore, the only limits are those we place upon ourselves.